SAO-UMass/LIP Coordinators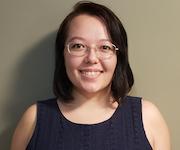 Ms. Jacqueline Cao is the Site Coordinator for the Urban Massachusetts Louis Stokes Alliance for Minority Participation (UMLSAMP) grant at the University of Massachusetts Lowell. Ms. Cao completed her undergraduate degree at UMass Lowell and is completing her master's degree in Higher Education Administration at New England College. As Coordinator for UMLSAMP Grant, she advances the alliance through innovative recruitment initiatives such as presenting at Freshman, Transfer and Family Orientations. In this role she manages all administrative tasks and contracts for UMLSAMP students as well as assists those students with locating STEM internship/research opportunities with on- and off-campus STEM mentors. Ms. Cao is building partnerships and fostering collaborative relationships across different departments at UMass Lowell to provide UMLSAMP students a well-rounded experience and prepare them for professional opportunities. As a result, faculty and staff regularly reach out to her for STEM internships and collaborate to create opportunities for undergraduate students at UMass Lowell.
Email: Jacqueline_Cao1@uml.edu
Phone: 978-934-5273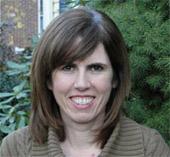 As an administrator at the Smithsonian Astrophysical Observatory (SAO), Ms. Christine Crowley oversees the conduct of all appointments administered through the SAO Office of Fellowships. Managing the SAO Fellowship Programs involves interpreting, developing, and implementing administrative policies. Ms. Crowley received her graduate degree in Cultural Diversity and Curriculum Reform from the University of Massachusetts Amherst, where she served as a graduate fellow in the United Asia Learning Resource Center. Her outreach efforts have resulted in research training initiatives with the Cambridge Mayor's Office, University of Massachusetts, and the Fisk-Vanderbilt Masters-to-Phd Program. She has also raised awareness about STEAM (Science, Technology, Engineering, Arts, and Math) careers as a member of the Wellesley Public Schools Superintendent's Advisory Committee on STEAM and as current member of the Greater Boston Federal Executive Board Diversity and Inclusion Committee.
Email: ccrowley@cfa.harvard.edu
Phone: 617-495-7103