Astro-baking, Astro-music & More: Astronomers Share their Creativity at the Cambridge Science Festival
Share this Page
Big Questions
Divisions
Telescopes/Instruments
Related Media
CfA researchers are making astrophysics fun and accessible at the 2021 Cambridge Science Festival.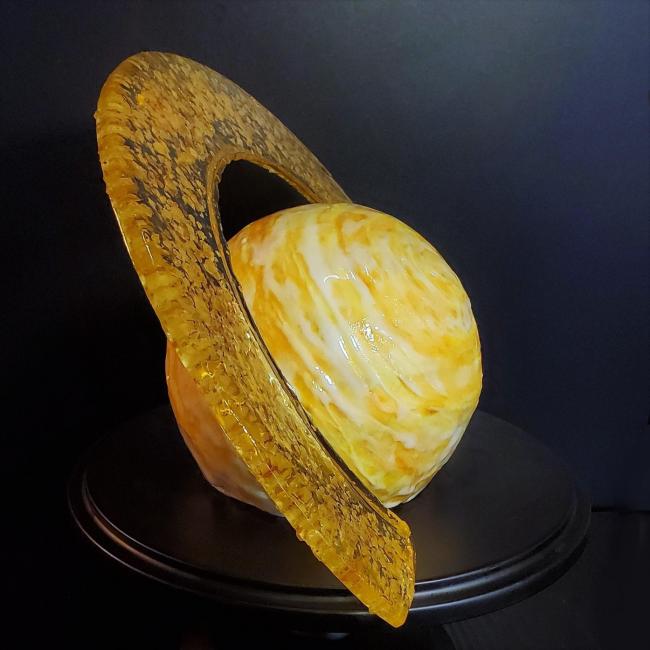 Cambridge, MA - Researchers at the Center for Astrophysics | Harvard & Smithsonian are showing off their creative side at this month's Cambridge Science Festival. The annual event aims to make science accessible to the general public, particularly children.
"The Cambridge Science Festival is a fantastic opportunity for those of us at the CfA to engage with our neighbors, and ensure that the science we discover here is shared beyond our walls," says science education specialist Erika Wright, who has been organizing the center's participation in the festival since 2016. "I personally find great fulfillment in seeing a young person interact with a scientist and light up."
This year, the event features "cosmic creations," a fun hodgepodge of artistic projects by CfA staff and students. Participants include:
Additional contributions to the festival include an exploration of how CfA scientists study space through sound; an astrophotography competition; and a behind-the-scenes virtual tour of the Chandra Operations Control Center, the mission control center where engineers and scientists operate the space-based telescope.
Wright says participating in the festival is vital to inspire the next generation of astronomers and astrophysicists.
"It can be inspiring when a young person learns that a scientist is just like them," she says. "Seeing yourself as someone who can do science is incredibly powerful in developing someone's science identity."
Due to the COVID-19 pandemic, this year's festival has gone entirely virtual. Events will be featured the entire month of April with online activities available for the whole family. Visit CambridgeScienceFestival.org to learn more.
###
About the Center for Astrophysics | Harvard & Smithsonian
The Center for Astrophysics | Harvard & Smithsonian is a collaboration between Harvard and the Smithsonian designed to ask—and ultimately answer—humanity's greatest unresolved questions about the nature of the universe. The Center for Astrophysics is headquartered in Cambridge, MA, with research facilities across the U.S. and around the world.
Media Contact:
Nadia Whitehead
Public Affairs Officer
Center for Astrophysics | Harvard & Smithsonian
nadia.whitehead@cfa.harvard.edu
617-721-7371