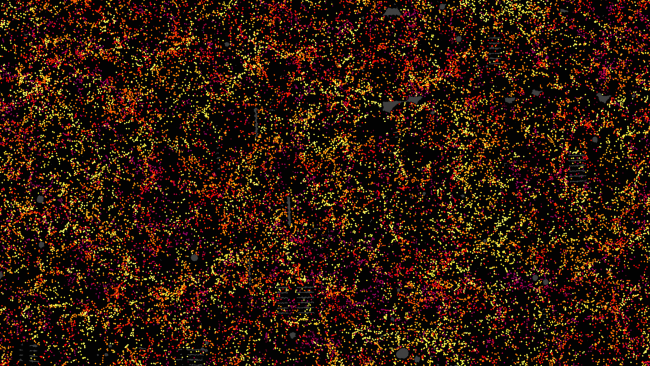 The Sloan Digital Sky Survey is a long-running series of sky surveys, now focused on optical and infrared spectroscopy of the full sky. Harvard and Smithsonian are both full institutional members of the latest epoch of the survey, SDSS-V, which started observations in 2020. SDSS-V is composed of three major parts: the Milky Way Mapper, the Black Hole Mapper, and the Local Volume Mapper.
More information about SDSS is available here.
The SDSS archive, with over 20 years of data, is one of the most heavily used data sets in modern astronomy.  Previously, Harvard and Smithsonian were members of SDSS-IV and SDSS-III.  Prof. Daniel Eisenstein served as Director of SDSS-III from 2007 to 2015, and was active in the Baryon Oscillation Spectroscopic Survey (BOSS).  Dr. Paul Green was a principal designer of the Time-Domain Spectroscopic Survey (TDSS) component.  Prof. Charlie Conroy was active in the Apache Point Observatory Galaxy Evolution Explorer (APOGEE) and Mapping Nearby Galaxies at APO (MaNGA) components.